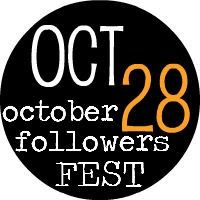 Welcome to my blog!
I thought I'd take a moment to introduce us here at Rock 'N' Roll Hideaway since
I'm currently not smart enough to figure out how to add an "about" tab to my blog! Lol!
Please don't hold it against me.....
We're the Carroll Family and there is three of us plus our old Persian cat, Gandalf!
We live in North Carolina and next year we'll be relocating back to my home town in
Alabama. We are dedicated Alabama Crimson Tide fans & we were married there!
I'm Alaythea (pronounced Uh-lay-thee-uh) - it's the Greek word for 'truth'.
I'm 25, currently a stay at home mom, used to be a Cosmetologist. I enjoy reading (especially Stephen King and Dean Koontz), singing, listening to music, scrapbooking, creating stuff for my Etsy stuff, spending time with my hubby & kiddo and of course, blogging!
This is my handsome Mr. - Benjamin, or he also goes by Beej.
He's a musician/singer/songwriter (although he currently holds a day job as well....) and he goes by the stage name Stranger in Bree and he's also working on a side project called, The Echo. He loves golf and a good book as well.
We've been married 6 years and he was my first love, although there were few other in between us first falling in love and actually getting married but that's ok, we found our way back to each other and that's what matters!
In 2007 we added this little beauty to our family! Gianna is our 4 1/2 year old daughter.
She is a well behaved, super funny ball of energy! She doesn't rule the house but she's most certainly the center of it.....she takes after her daddy and I'm proud of that!
She started pre-school this year and she loves it - currently her favorite things are school, Wow Wow Wubzy, pizza, playing with her Leapster & reading books.
This is my
Etsy Shop
- it's full of handmade goodies that I make myself! I love doing it and being creative but I also started it to hopefully help bring in a little extra income while I'm still at home. Check it out!
You can also find me on:
Thank you so much for stopping by!!!